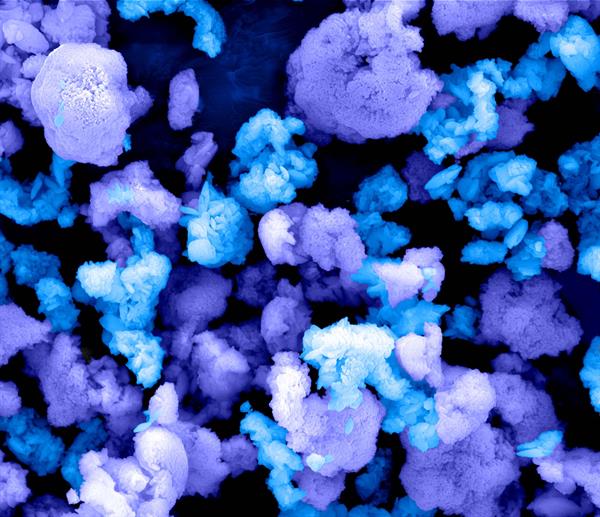 The two chief scientists for the Department of Energy's Nuclear Science User Facilities (NSUF) program both chose to pursue nuclear research early in their careers, but they did so in different ways.
Brenden Heidrich, NSUF's chief irradiation scientist, has always been interested in technology. Growing up, he was into cars and stereos. After joining the navy, Heidrich operated naval nuclear reactors for six years before going to college, working on the USS Enterprise for four years, saying his time in the Navy was a "strong impetus to get into nuclear."
Meanwhile, Simon Pimblott, NSUF's chief post-irradiation scientist, forecasted his future at a young age. "At five years old, I told my mother I wanted to go to Oxford and be a scientist," he said. Pimblott's interest in science was sparked by a TV show about a pathologist, called "The Scientist." He was only reminded of his childhood prediction by his mother when he was awarded a scholarship to St. Peter's College at the University of Oxford.
Helping people, learning and science
Heidrich, like Pimblott, did mostly technical work throughout his career. For most of Heidrich's career, he taught and led research at Pennsylvania State University. But it was time for a change of pace. He joined NSUF five years ago and now helps manage user facility applications and connects applicants with the best irradiation facilities. It is still technical work, but it is more about guiding other researchers. "I really like helping people get things done," Heidrich said.
Pimblott originally intended to only stay in the U.S. for a couple of years when he joined the faculty at the University of Notre Dame, but he married an "Iowa farm girl" and the rest is history. Except for a decade spent back in the U.K. at the University of Manchester as a chaired professor and the director of the Dalton Cumbrian Facility, a joint initiative by the university and the U.K.'s Nuclear Decommissioning Authority to address the decommissioning and radiation science challenges of the country's nuclear industry, he has spent his career in the U.S.
While always intending to return to the U.S., Pimblott and his wife thought they would end up where their children settled, Nashville or Cleveland. Then the NSUF opportunity at Idaho National Laboratory popped up. He accepted it and hasn't looked back since. "This job combines my biggest interests: learning and science."
The cynic and the optimist